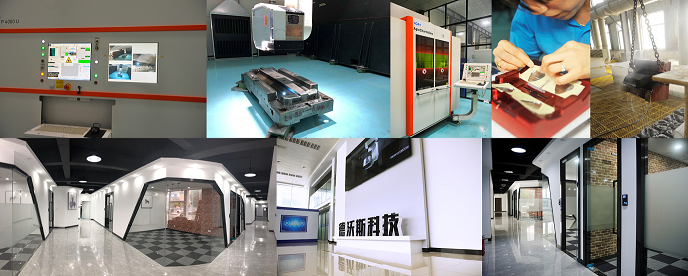 Devosi established in 2011,capital paid-in 500 thousand Yen, we are located at Ningbo city, Zhejiang province, China. Total plant space in 10,666 m². In 2018 our annual sale value is around 60 million, with 70 employees.
Our company constantly integrates the most advanced equipment and techniques from Germany and Switzerland. In 2014 Devosi imported the first 5-axis laser machine unit from Agiecharmilles. Now a days, we've had total four machine in operation. Three units Laser P4000U (Max workpiece volume: 4000x3000x1170mm) and one unit Laser P1200U (Max workpiece volume: ᴓ920x790mm). In 2018 we had imported the Digital Wax Transfer Machine from Europe, It can print dimensions of 1500mm*2100mm to help avoid seam lines and make grain evenly on larger molds.
Devosi has developed long-term strategic partnerships in automotive industries. Cooperating OEMs: GM, Changan, Geely, Baic, Bordward, Zotye, JMC, Brilliance-auto, JAC, Chery, HHN and many other well-known enterprises.
Companies with integrity management, customer first, quality-oriented, reasonable price and fast-delivery business philosophy. We'll keep constantly fetch in advanced technology in various countries to enhance our capabilities.